(Hong Kong, 16 September 2022) – Xinyi Glass Holdings Limited ("Xinyi Glass" or the "Group") (stock code: 00868), a leading integrated automobile glass, energy-saving architectural glass and high-quality float glass manufacturer, announced today that its Chief Financial Officer Jason Lau has won for the fourth consecutive year the "Best IR by CFO – Large Cap" title at the Investor Relations Awards hosted by the Hong Kong Investor Relations Association (HKIRA). The Award stands as recognition for the Group's untiring investor relations efforts and achievements.
Dr. LEE Yin Yee, B.B.S., Chairman of Xinyi Glass, said, "We are very pleased to be recognized at the HKIRA Investor Relations Awards again. Under the new normal, we have kept up close communication with investors, disclosing the Group's business performance, and developments and moves via various platforms and channels. Looking ahead, we will continue our strategy that emphasizes effective and active communication, and also strive to attain high corporate governance standard and maintain highly transparent, accurate and timely information update so that investors can better understand the Group's investment value".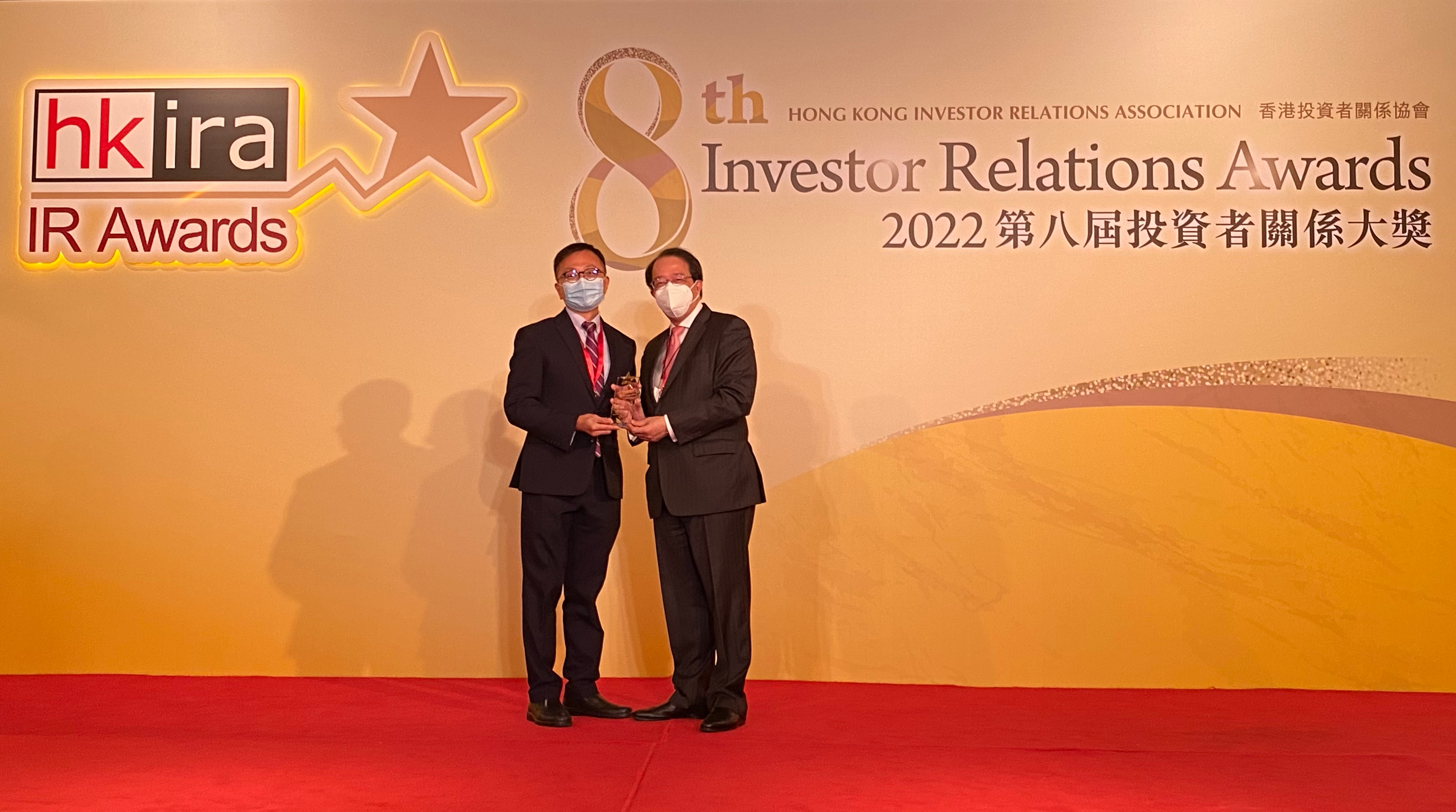 Mr. Jason Lau (left), CFO of Xinyi Glass, receives the "Best IR by CFO" awards

The HKIRA Investor Relations Awards was launched by HKIRA in 2015, with the aim of encouraging, recognizing and rewarding excellence in local investor relations practices by individuals and listed companies. The Awards are open to public nomination, with the winners decided by polling buy-side and sell-side analysts and fund managers. This year's Awards has attracted widespread support across the investment sector. Over 790 eligible voters and over 290 eligible institutions participated in the poll, selecting 48 winners among 152 participating listed companies.