(16 September 2021, Hong Kong News) – The companies of Xinyi Group, namely Xinyi Glass Holdings Limited (stock code: 00868), Xinyi Solar Holdings Limited (stock code: 00968), Xinyi Energy Holdings Limited (stock code: 03868) and Xinyi Electric Storage Holdings Limited (stock code: 08328), have participated in the "LST Buddy – Mid-Autumn Festival Elderly Visit Activity" organised by The Lok Sin Tong Benevolent Society Kowloon ("Lok Sin Tong"), distributing gift packages with warm festive blessings to 200 grass-root single elderly individuals and elderly couples.
The volunteer team of Xinyi Group comprising its staff and their families gathered at Lok Man Sun Chuen, To Kwa Wan in the morning of 11 September (Saturday) for gift packages distribution. Although they could not enter the homes of residents due to pandemic safety measures, the volunteer team delivered gift packages and their sincere festive blessings to the elderly outside their doors.
Dr. LEE Yin Yee, B.B.S., Chairman of Xinyi Glass and Xinyi Solar, said, "As the Mid-Autumn Festival approaches, employees of the Group took action and sent their festive blessings conveying genuine concern to the grass-roots community and aging singles and couples, sharing festive joy. The gift packages represent our sincere greetings and care. In the future, the Group will continue to uphold the core value of "people-orientation", actively fulfill its corporate social responsibilities, and provide appropriate help and support to more people in need".
Lok Sin Tong was founded in 1880. It has served Hong Kong for more than 141 years under its various missions: "To provide relief for victims of disasters and to console people in distress; To provide quality medical care and free medicine; To promote education and to cultivate youngsters; To care for the Elderly and nurture the Young." As one of the oldest charitable organisations in Hong Kong, at present Lok Sin Tong has established organisations on Hong Kong Island, and in Kowloon and the New Territories. It is committed to providing the public with comprehensive and high-quality services such as medical care, education, elderly care and social welfare. It also actively participates in and organises many social welfare and cultural and recreational activities in order to build a better and more caring Hong Kong.

Photo 1: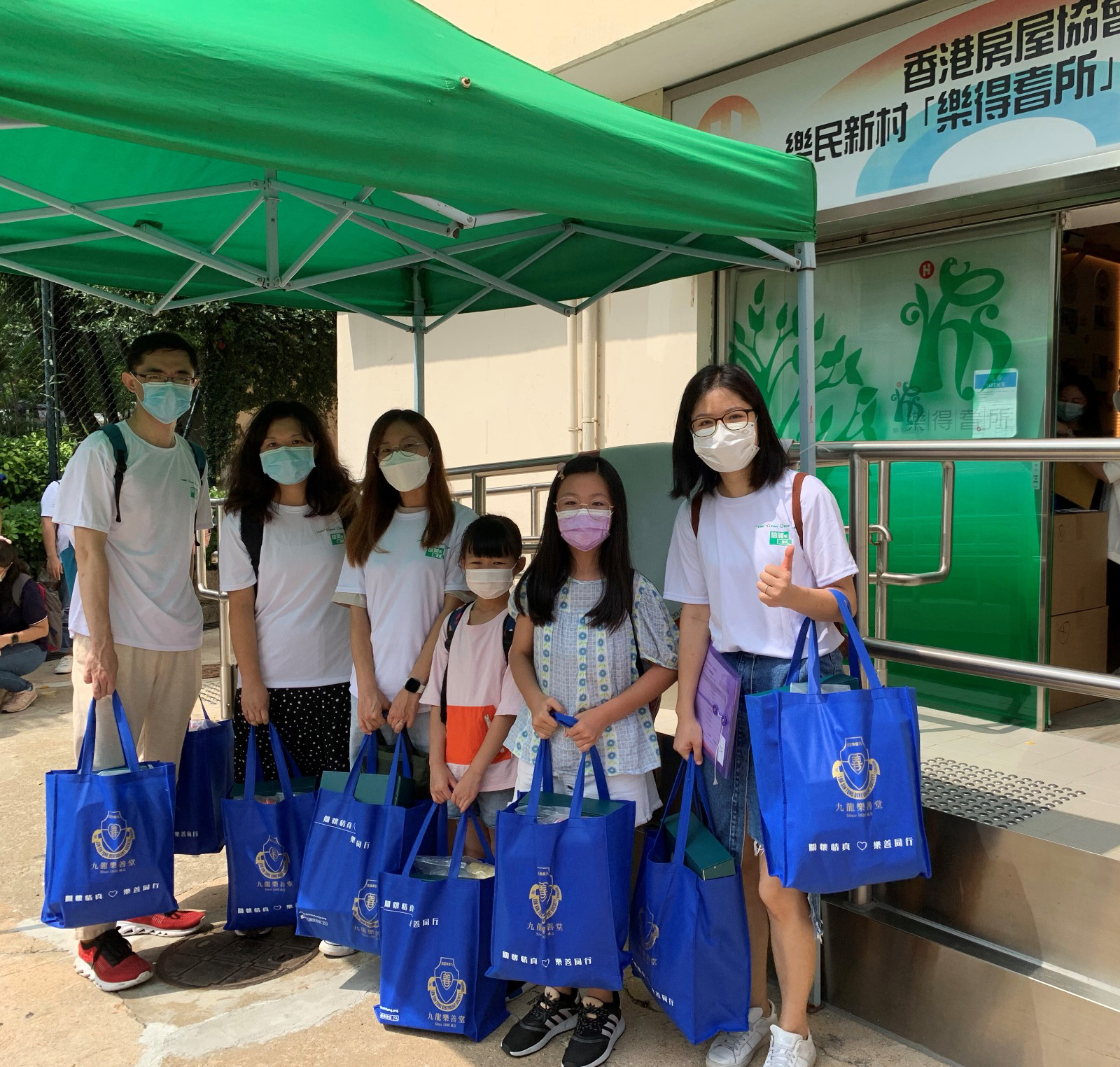 The volunteer team of Xinyi Group distributes gift packages to residents of Lok Man Sun Chuen, To Kwa Wan.
Photo 2: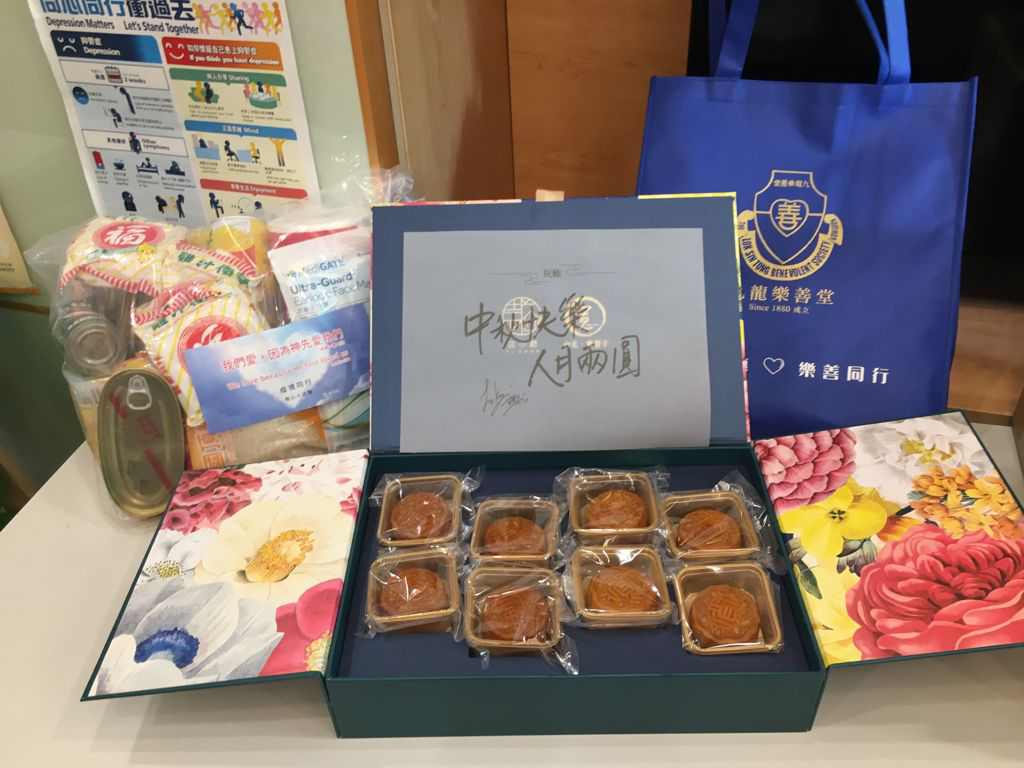 There are moon cakes, rice noodles, biscuits, oatmeal, luncheon meat, and pandemic prevention accessories, etc.,
in the gift package.